In September 2011 creative concept artists Petra Shara Stoor & Fredrik Fernlund bought the house of their dreams, for their artistic vision: "Helsinglight - SFX Makeup Academy, Art Gallery & Events".
We had been on the lookout for a special house and location that would fulfil all the crazy artistic ideas and vision we had in mind for our future castle Helsinglight. When we found this beautiful house we knew straight away that it would be perfect for what we had in mind to create - an artistic residence and creative haven in the beautiful countryside of Hälsingland, Sweden. The house was built in 1920 and it used to be a school between the years of 1920-1965 so it already had great potential with its big classrooms already in place and it would be perfect for our dream of a school for Special effects makeup, masks, costumes, props etc.
This beautiful building was in need of some TLC and we knew it would be a big project that would require a lot of work, time and cash but we were dead set on making this happen. So since autumn 2015 we have been working so hard on renovations on this castle and bit by bit we are getting closer to our dream.
Our inspiration and visual concept for Helsinglight is that we would like it to feel like a mix of Narnia, Harry Potter, Pans Labyrinth and Hälsingland (Sweden).
Ongoing renovations
At the moment we are currently working on the first floor turning the old gymnastics hall into an art gallery / event and concert venue. We're also building 2 new toilets on the first floor as well as working on renovating all windows.
The gallery room has been painted, the fire place has been installed in the gallery and in a few weeks time we will get delivery of the acoustic ceiling we've ordered. Then next up we will look into to work on the floors, skirtings, art rails etc. Last week we also got delivery of all tiles for the bathrooms as well as the toilets, sinks etc. A big project in the pipeline is also geothermal heating and we are in the process of getting that sorted too. We need to get a better system for heat in the house and we need to fix all the plumbing.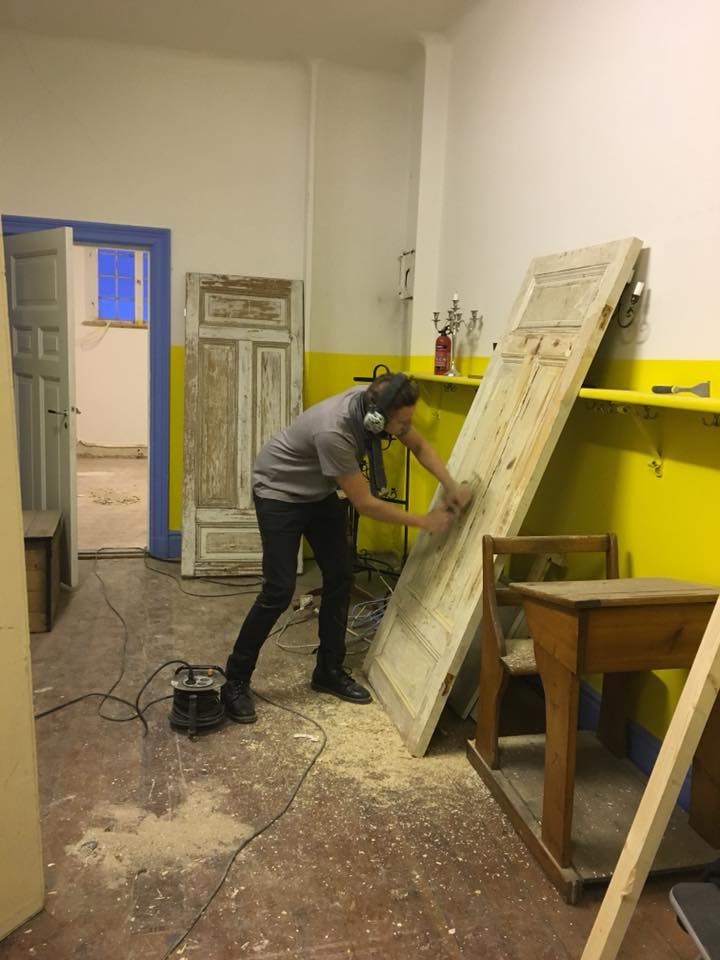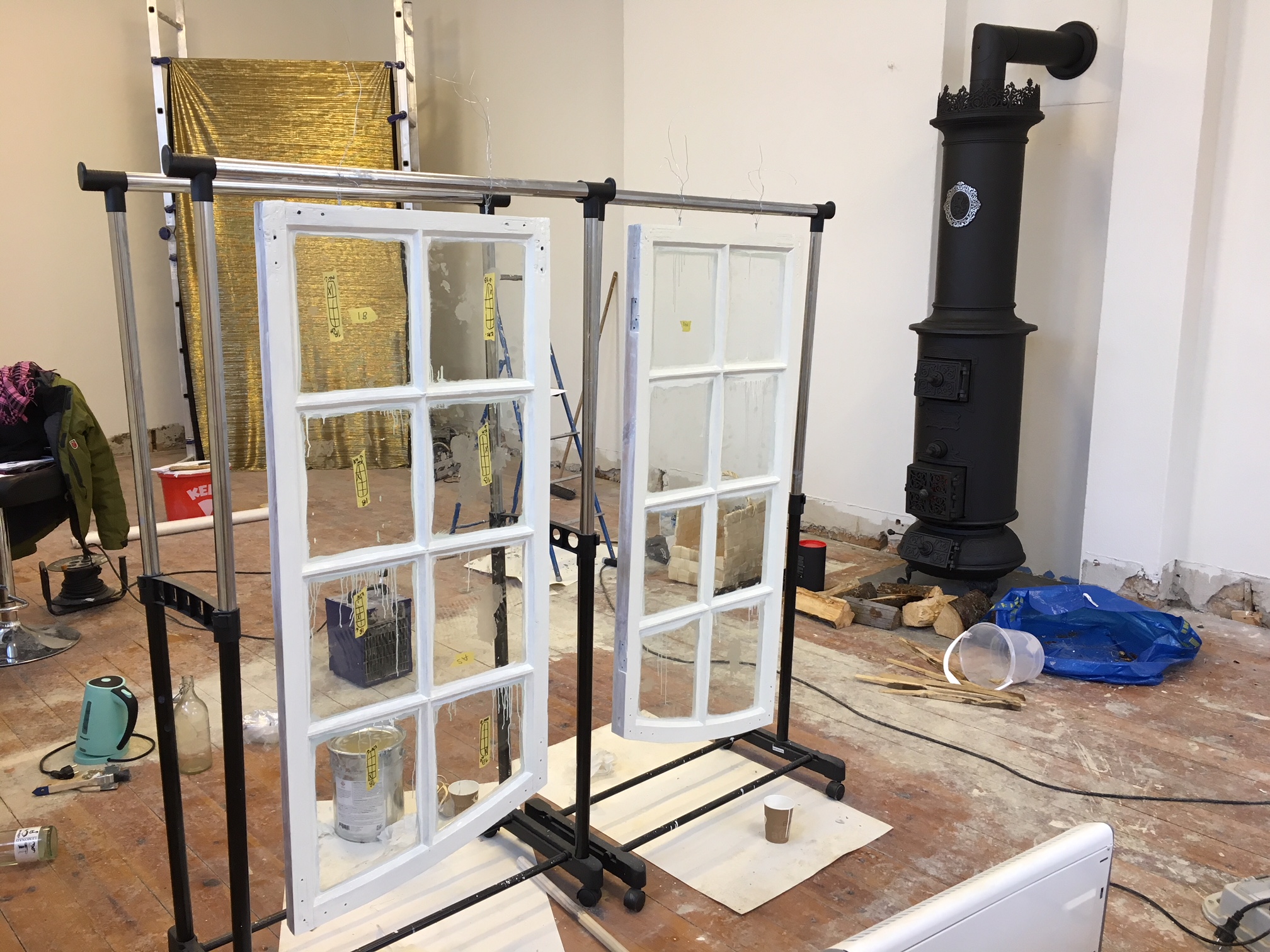 You can check out our photo album on our Facebook Page for Helsinglight of al the work we have done so far on our castle Helsinglight!
 
Launch of Art Gallery and SFX Workshop spring/summer 2018
Our aim is to be able to launch open the art gallery and concert venue late spring/early summer 2018! We are also getting the place ready for our SFX Workshops and we are hoping to be able to organise the first SFX Workshops at Helsinglight castle this summer! We will keep you updated on the process!
Plans for Helsinglight Castle
A lot of people ask us what the plan is for the entire building, so here is a rough sketch of what we plan to do. In the basement we are also going to build a sauna and relax area and in the attic on the 3rd floor we have not decided yet what we will turn that space into. In the future we would like to be able to offer accommodation on site for more visitors and the plan is to build small artistic cottages in the woods to be rented out during your stay at Helsinglight.
We will also offer the opportunity for artists to apply for our "Artists in Residence program" when the art studio / artist in residence space is ready on the 2nd floor!